Hey everyone and also, HAPPY NEW YEAR!!!!
I can't believe it's 2016!! New year, new books, am I right?? But anyway, I'm starting fresh both on my reading, especially reading challenges, school-ish, and on my blogging, as I have changed some things and will be adding some stuff as well.
So here's my first monthly TBR for the new year!
     The first book I'll be finishing this month is The Love That Split the World by Emily Henry.
This is one of the Sunday Street Team's book of the month and I get the privilege to read this, so thanks Nori from ReadWriteLove28 for this. So it is about Natalie Cleary, now about to go off to college at Brown, has to save a boy within 3 months, or the whole summer, coming from Grandmother, a "kind but mysterious apparition", and Natalie has no idea who exactly who she has to save and during the countdown to save "him", she sees, the "wrong things", where she sees things differently (from a different color of an object that was not suppose to be before, to people not remembering her), she meets Beau whom Natalie meets as she experience the "wrong things".
     So I started reading last month, like around the end of the month so it wasn't too long ago, and I'm enjoying it so far. I'm going to put a review on the book in about a week so you can read my thoughts by then. This book is "Friday Night Lights meets The Time Traveler's Wife" and I do have that FNL feel in the book but so far, I have not see the similarities from The Time Traveler's Wife, but I haven't read it so we'll see how the book went. This will be released on the 26th of this month.
     Next up, is When We Collided by Emery Lord. And guys, it's from Emery Lord! The Emery Lord!!!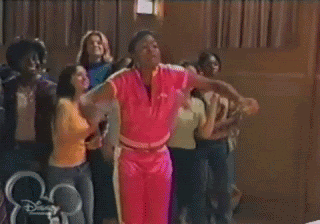 So When We Collided is about Jonah and his whole family in grief after his dad's death, and the whole tone of their daily lives has changed a lot. And Vivi shows up, being very spontaneous and spunky, and everything Jonah has changed once again, but it has been more happier and better.
     I can't believe I receive a copy of this book. Thank you @BNTeens for making this happened because this is one of my anticipated books of this year and just, I love you guys right now! After reading The Start of Me and You, which was one of the best books of 2015, I want to read her other books, but I love that book too much! So now that I have this and Open Road Summer, I just can't wait to read them both. This book is coming out on the beginning of April if you're now full of interest about her books.
     Next up is another 2016 released that's not going to be out until February. Wow, look at me! Reading 2016 books now! So this book is Bluescreen by Dan Wells. Now this book, I'm going to read this only because I have made it into the blog tour from Rockstar Book Tours that is starting at the start of the month to around the middle so I'm honored to be in the tour from a book I'm so excited for.
     So it takes place years in the future, in 2050 Los Angeles. And people have this device in their head, which is called a djinni. And this story centers on Marisa Carneseca where she live her usual routine in LA: school, friends, just normal like any other person today. Then one of her friends gets Bluescreen, a virtual drug going to a person's djinni and sends a big, non-chemical, completely safe high (if that's how I paraphrase a bit on that), and somehow Marisa and her friends get into this conspiracy which I have to read to find out.
     Now these 2 books, I might possibly read this month but I really love to make a review on it or that I get to be able to read them because lately before my break I have many school stuff so I was having a bit of crunch time on it and haven't read these 2 yet at that time. So first one up is Not If I See You First by Eric Lindstrom.
     Not If I See You First is about Parker living the life after the death of her dad and with the Rules, which has to do her disability: she's blind. And the Rules is about how she should be treated the same as any other person who doesn't have a disability and not the fact she's blind and needs help or be treated with more care. And when Scott, who broke her heart and is the reason she made the Rules, her life has became a bit more rougher.
     The reason I want to read this is how the author give us a view of a person like Parker who has a disability and decides to choose individualism over compassion from people from her life. And stuff has happened and I hardly read this, and I just suck at doing this job sometimes, but I have to get used to it.
     Next up is a book that I read over a month ago and still haven't finished, but still want to go to the end in this and it is The Young Elites by Marie Lu. It seems rather complex but that's what makes the story more unique and mostly, better. What I like the story so far is that it's really dark, and I never seen that in a fantasy and shows that the dystopian genre is lacking that a bit.
     The Young Elites is about Adelina who survived the blood fever which spread all over her country and the others alongside her country 10 years ago and when you survive the blood fever, it leaves weird markings, making not them but their family's name. There is the Inquisition Axis who hunts them down and executes them before they'll be able to take power over the nation. And when Adelina has been captured by the Axis and tries to execute her, someone from the Young Elites comes to the rescue and they are planning to try to rule the country because the person who saved Adelina has a secret that he doesn't want to talk about.
So that is my January TBR and now, announcement time!!
     The first thing I'm going to tell you guys about is the change in my blog if you can't realized it. If you go to any of my reviews I have on my blog, you see that the designs of the pics shown on each review has changed, which is to look like to fits with my theme of the blog. If you don't know what I mean, look at "Review" or "Rating" or "About the Author", the font and color of them have been changed, and a few of them have a different name from before. Definitely looks better, right?
     Next up is my promise to you guys that I'll be more active on my blog. If you see how many posts I put up every month, it's not that much, and I'm not proud of that. So from now on, I will post more book reviews, tags, wrap-ups and TBRs, and so forth for you guys. If I haven't post that much whenever this year, tell me because I made a promise and I'm very serious about this year with my reading before I focus more on school. And lastly, I'm going to add a new features on my blog. I'll be putting this new feature called Confession Time. Now this would deal with topics, book-related or not, that I would want to discuss with you. Depending on what it is I'm talking about, I post this feature at least a month.