Where You'll Find Me by Natasha Friend
Publication Date: March 8th, 2016
Genre: YA Contemporary
Source: Received ARC via Netgalley
Summary (from Goodreads):
The beginning of the eighth grade is not what Anna thought it would be. Her lifelong best friend has ditched her for the cool kids, and her mom is in the hospital after a suicide attempt. Anna finds herself where she least expects to: living with her dad, his young new wife, and their baby, and starting a new year at school without a best friend. With help from some unlikely sources, including a crazy girl-band talent show act, Anna learns that sometimes you find what you need to pull you through in the most unlikely places.
Wow! Just wow! I absolutely have no words. I do but right now, I am so gobsmacked with this book.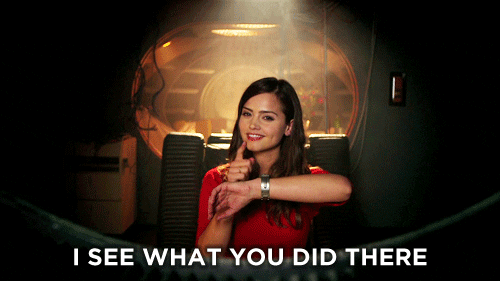 What I Liked
     The first thing that really catch my eye was that there was real authenticity towards this book. That's just the general subject. There were many things that felt that way in the book.
     There was the relationships, whether it's family or friends. Either way, most of them did feel genuine. In the beginning, I see that these relationships between Anna and someone else (Dani, Marnie, her mother / father, etc.) are mostly negative. As it progressed, I seen less of that and it becomes more of a positive relationship. A major transformation I see here, like a furry caterpillar who actually becomes a butterfly.
     Let's start with friend relationships. At first, Anna always regret sitting in a table full of weirdos (girls who are obsessed with witches or have odd-looking eyebrows) or even hanging out with them. It makes her look weird in front of students, especially her best friend (now ex) and her new popular friends. While she still regrets going to their houses and / or hangs out with them, she starts to like them, even if they are odd and strange. In the end, when I see that they become great friends, I felt so happy about it. I see that their bond become so unbreakable like Anna and Dani's past relationship, that I know they'll be inseparable at some point.
     The family relationships is where it becomes more deeper and more complex than from her friends. From her mom's suicidal attempt to her father's remarriage, it's all too much for Anna. She just becomes a wreck that I can't bear to see this. It's all a disaster at that point. Just until it doesn't. Her mother is now getting better and Anna's relationship between Marnie progressed, where she becomes used to her. I feel that Anna has changed to the full extent as you see her from the first page and then to her in the last chapter.
     Every character from this book felt so genuine in every way, the friends especially. I like how Anna's friends would make conversations about weird stuff that's just off the topic. I like how they become so unique, even if I find it weird in a few occurrences. I like how they are real, like how Shawna speaks out about her being bullied from her brows and cries about it, though she seems to be comfortable with what they say from the outside. Like, I feel you.
     Another thing I liked was the pacing. Yes, there were ups and down to how the pace was but what I focused on was the timing of it. And each of it where it gets faster was used correctly, that it made me read faster, not from that but how much I understood from how fast it was going.
     While I seen the drama that's ongoing until when it's about to be finished, I liked how there was relief from it. It's great to have that while I'm reading whether it's family issues or Anna's harsh thoughts in the beginning of the book. It's one of the things I look for carefully when I read a book something like this, and if I happen to not see this (directly or indirectly), then I feel that it's "too much" for the story and the likability with it would decrease.
What I Didn't Like
     Sometimes, I feel like these "reliefs" should happen more often in times where it's really too much to bear. Even though it's great there was at least one time, the intensity from it is high that it needs to be there more often on when it's about to happen. That way, I would like it a bit more better. 
     And lastly, but not least, even though Friend's timing with the fast pacing was applied correctly, her writing did became a bit of a problem at the beginning of the book. Within the first few chapters, all I'm reading about is the MC ranting about her present life. And because of how much I'm reading something like this, I wish the book should go to the story, because she seems to be giving away an info-dump on the MC's life.
Where You'll Find Me was unexpectedly intense. I'm not sure whether that's a good thing or a bad thing because I really connected with this book but at the same time, it's a bit too strong for a read like this, but something like this that would happen in real life is never too strong. A book tackling mental illness, suicide, and strong relationships, it somehow enjoyed this book way much than I expected. Sounds like I was overwhelmed, but I truly did. If you're looking at a story with strong themes, but relief coming from it as well, this is the one. I truly connected with this book very much.
Cover and Premise – 
Characters –
Story –
Pacing –
Writing –
Results – (4.2 Stars)
Well lookie here, another giveaway, from a book I enjoyed once again. Well we are giving away 10 copies of Where You'll Find Me and I'll wish you good luck to winning because you totally need it.
Natasha Friend is the award-winning author of Perfect, Lush, Bounce, For Keeps, My Life in Black and White, and Where You'll Find Me, which is her sixth novel. She is the wearer of silly hats, lover of press-on mustaches, admirer of Gloria Steinem, and devotee of well-named nail polish shades. When she is not writing books, you will find her playing Wiffle ball, turning cartwheels, making chocolate-chip pancakes, singing, dancing, and wishing she was in a talent show. Natasha lives in Connecticut with her husband, three kids, and dog. 
Check her out at: