Bluescreen by Dan Wells
Publication Date: February 16th, 2016
Publisher / Imprint: Balzer + Bray of Harper
Genre: YA Sci-Fi Contemporary
Source: Receive e-ARC from Edelweiss
Summary (from Goodreads):
Los Angeles in 2050 is a city of open doors, as long as you have the right connections. That connection is a djinni—a smart device implanted right in a person's head. In a world where virtually everyone is online twenty-four hours a day, this connection is like oxygen—and a world like that presents plenty of opportunities for someone who knows how to manipulate it.
Marisa Carneseca is one of those people. She might spend her days in Mirador, the small, vibrant LA neighborhood where her family owns a restaurant, but she lives on the net—going to school, playing games, hanging out, or doing things of more questionable legality with her friends Sahara and Anja. And it's Anja who first gets her hands on Bluescreen—a virtual drug that plugs right into a person's djinni and delivers a massive, non-chemical, completely safe high. But in this city, when something sounds too good to be true, it usually is, and Mari and her friends soon find themselves in the middle of a conspiracy that is much bigger than they ever suspected.
     Just from reading the first few chapters, I have been taking a liking with the characterization of this book. One of the things from the characterization that appealed to me was the fact we have diverse characters. We have Mexican-Americans, a Chinese-Russian, an African-American, and so forth. I love how he also used the setting correctly as well, which is taken place in Los Angeles, known to have many diverse people from many cultural backgrounds. Even the gangs that we have in L.A. is mentioned here. And you forgot that there's not only the characters in L.A. that surprises you a bit but also it's taking place of the future. And even the little things within this book that shows how realistic it is from 2050 Los Angeles.
     I understood his writing well enough. Once again, science fiction is not my best genre to read from, and the reason for that is I don't clearly learn from it because of mostly, its writing, which affects mostly everything, from story to description to etc. So as I dived in reading Bluescreen, I had this decent knowledge of how the world in the story works, what is going on, and what do the thing-a-ma-bobs do in the book. And that was all of because of Wells' writing. So just for that, I would give you a thumbs up for your greatly descriptive, but understandable writing.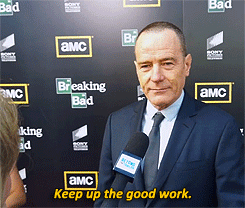 So lets look at the center of attention of every book there is: the story. For one, it was an action book. Weirdly, it didn't have the action that every book or movie has, but I still enjoyed it. If you read through it and after finishing, you have this feeling where it's like that. One of the things that makes me feel that way was how there was this theory that Anja made up and from then, it's going to get good action-wise. I thought it was good enough, but I think that because this the first book in the series, I'm hoping to make the second book better.
     And one last thing about this book was the pacing. Of course, every action should have this fast pace that we all look for. Even though this book didn't necessarily have the "action" everyone wanted, the fast pace was there, well at least that's what I felt, so you can technically say it has the subtle action you might want. One of the problems with it was in fact, from the beginning of the book. In the first chapter, Marisa and her friends are playing Overworld, which has to do with virtual reality. During the game, it had the fast pacing, but the thing is, I have just started reading this book. And reading this chapter for 3 times was showing that maybe, having that in the start is not the best start.
Bluescreen is a book that's not what I usually see from the science fiction genre. It celebrates diversity where Wells didn't over-represented the characters' background, which I sometimes look for whenever I read diverse books, especially from race, because they could over-represent them since it's not something you see in every fictional book. So seeing that in Bluescreen is awesome, especially when it's a sci-fi story. For a book that contains action but remains to not have the "thrilling" factor, I still enjoyed this book. It keeps me want to read more and I'm so delighted to wait for the next book to come.
Cover and Premise –
Characters –
Story –
Pacing –
Writing –
Results – (4 Stars)
We have a giveaway!!!
Yes we do, Eugene! We are giving away 3 finished copies of Bluescreen, but this giveaway is only for US residents. Sorry international! I know how we feel about you guys but you'll understand.
Dan Wells writes in a variety of genres, from dark humor to science fiction to supernatural thriller. Born in Utah, he spent his early years reading and writing. He is the author of the Partials series (Partials, Isolation, Fragments, and Ruins), the John Cleaver series (I Am Not a Serial Killer, Mr. Monster, and I Don't Want To Kill You), and a few others (The Hollow City, A Night of Blacker Darkness, etc). He has been nominated for both the Hugo and the Campbell Award, and has won two Parsec Awards for his podcast Writing Excuses.
You can find him at: