The Start of Me and You by Emery Lord
Publication Date: March 31st, 2015
Publisher / Imprint: Bloomsbury
Genre: YA Contemporary Romance
Source: Borrowed Copy at my Local Library
Summary (from Goodreads):
It's been a year since it happened—when Paige Hancock's first boyfriend died in an accident. After shutting out the world for two years, Paige is finally ready for a second chance at high school . . . and she has a plan. First: Get her old crush, Ryan Chase, to date her—the perfect way to convince everyone she's back to normal. Next: Join a club—simple, it's high school after all. But when Ryan's sweet, nerdy cousin, Max, moves to town and recruits Paige for the Quiz Bowl team (of all things!) her perfect plan is thrown for a serious loop. Will Paige be able to face her fears and finally open herself up to the life she was meant to live?
What I Liked
Of course, I LOVED IT!!!
Why you should say? Just wait, let me just get my list of things I love so much.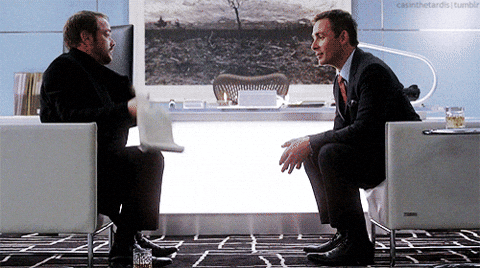 The relationships here are the first thing on my list.
A contemporary will mostly contain relationships. Whether they are love relationships, family, friends, etc. It makes you happy to see that and from reading The Start of Me and You, it did. Because there are many type of relationships within this book, I'll go through each of them, and first off will be romantic relationships, which is somehow the part of the story.
So at the beginning, I was so going toward Team Ryan (not biased at all, really). He's was the golden boy. He is the kind of person you should fall for most likely. No wonder Paige had a crush on him. Ryan is just so perfect. And that's just when the swoon for him and Paige has just begun. 
You started to go for Team Ryan because of it, but you have to read more, where later, you'll want to change you mind. So later in the book, there happens to have another guy in the story, which is Max where you also want to swoon as well. What's so different from Ryan is that he is nerd-hot. He's more like Simon, but more nerdy, specifically book-nerdy, which is my kind of guy to be with when walking to the bookstore. So now, you'll fall into a situation where you can't decide to be with Paige (yeah, that's who I meant to say). It's a love triangle that would leave you both happy and broken-hearted.
At some point, you have made the decision yourself of who Paige would be and lives happily ever after with.At some point, you'll try to look at some sort of fan-art or stalk on someone's comment about shipping 2 people in the book you're reading, leading to whether you just want to agree on the person…A LOT, or there will be a big clash coming up if you disagree with it. But you're just starting to think about if it's different than you thought it would be when seeing / reading this. You just can't choose who Paige to be with because they're just perfect no matter what.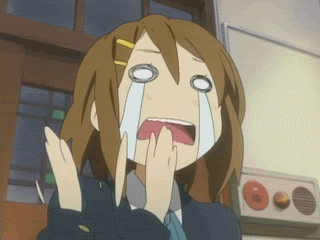 Then there are the friend relationships. We have Paige's friends, which made me happy as much as Paige and Max together. Tessa, Morgan, Kayleigh, and then the QuizBowl people, mostly everyone who were mentioned in this book, they all feel like I should appreciate having friends more, and even, embracing life. The feeling is like no other.
And now to the second thing in my list, we have the story itself, in other words, the other aspects in the story as well.
Not only there was shipping and the lovey-dovey coming from this book, but there was more than that. There was depth towards the book from the family and grief. In the beginning, I seen Paige go through her boyfriend's freak incident that lead to his death.Then there was her family as well, which mentioned just enough from the beginning to the end. So the family kinda became shaky after Paige's parents got divorced. Ever heard of the saying: "All's well that ends well"? Well that applied to them. In the story, Paige's mom is now dating her dad, which made Paige feel weirded out since they became divorced, but it became something she got used to. Then we have her sister who Lord seem to know what sister relationships are like. It's like a love-hate relationship, similar to with a best friend, sort of.
When I skimmed at this summary, I feel that the tone of the book is a bit depressing, but it's not. If you read this, it can be depressing and sad at times, but it's also happy and cheerful, delightful.
So I do want to talk more and more things (if I have the time to go through everything) about how adorable was this book but the majority of why I loved The Start of Me and You so much is from these factors. The love from this book  will be forever until I die. Lord, look what you have done to me, and I'll thank you for that. For making me blush and get giddy in the duration of reading this. And for writing this book. (I'm totally not being a kiss-ass to you.)  Sincerely, Ryan.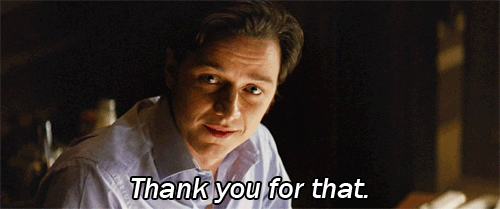 What I Didn't Like
Nothing, really. I really enjoyed this book, that I didn't find anything wrong with it.
One of the best contemporaries I've read in such a while that has became a personal favorite of 2015. It might be the best contemporary book that is up-to-date because I love it so much, that I want people to read and feel the same way I did. The Start of Me and You has made me happy ever since I have laid on since page 1. I still have that feeling when I see or that I think about this book, I just can't stop thinking about everything in the book: the story, the characters, the ship! I am shipping Max and Paige SO hard!!
Cover and Premise –
Characters –
Story –
Pacing –
Writing –
Results – (4.6 Stars)
I just wish I can make it 5 stars, but the important thing is that I have this book that will be a part of my life.
"The point is that we already know it doesn't work out, but we reread them anyway, because the good stuff that comes before the ending is worth it." – page 124
Love extra, my grandmother had said. Even if it means you hurt extra, too. – page 355
I am living my life now. Period. – page 366
Knowing what happens is different from knowing how it happens. And the getting there is the best part. – page 373
Go!!! Go buy it! I'm really serious about this!
Emery Lord is a 20-something Midwestern girl who writes stories about high school and best friends and weird families and the crushes fluttery and so painfully awkward you could implode. She lives in Cincinnati in a 100 year-old pink row house with a scientist, a one-eyed beagle, and a dog named Winston Churchill. Open Road Summer and The Start of Me and You, are out now in Bloomsbury. Her third, When We Collided, is out April 5, 2016.
Check her out on: